Founded in 2004, Shenzhen Hawk Medical Instrument Co., Ltd (Hawkmed) is a leading company focusing on innovating and developing one-stop infusion system solution such as infusion pump, syringe pump, enteral feeding pump, TCI syringe pump, fluid warmer, infusion workstation, infusion therapy accessories etc.
Continuous investing in R&D allows Hawkmed maintain the cutting edge technologies to provide accurate and efficient medical solutions to healthcare industry. Annual revenue Invested into R&D accounted for over 25% and the number of R&D employees is up to 30%. Over 50 patents ,10 software copyrights, award of national high-tech enterprise have been filed thanks to our R&D team consisting of medical experts, researchers, professors and experienced engineers. Our constant desire for innovation enables us to improve the products to optimize patient comfort, reduce staff's time and cost, while being intrinsically reliable at all times. 
17 years craftsmanship in infusion therapy
Sustainably we improve the health of people around the world. Work together with our customers and partners to develop tried-and-trusted products and provide effective medical solutions
SIMPLE AND SECURE WITH INHERENT INTELLIGENCE
HK-M1000 Infusion Monitoring System
SMART AND SIMPLE WITH ADDED SAFETY​
HAWK-WS2 Infusion Workstation
Recently, Hawkmed launches a new TOUCH-SCREEN Veterinary Infusion Pump-HK-T100VET. Being
Read More »
Recently, Hawkmed's After-Sales Engineer conducted an in-depth product return visit
Read More »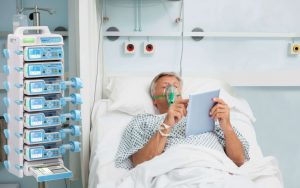 Infusion pump & syringe pump, these two names often come
Read More »
With advanced microcomputer technology and manufacturing processes, we devote ourselves to write a new chapter for human health.